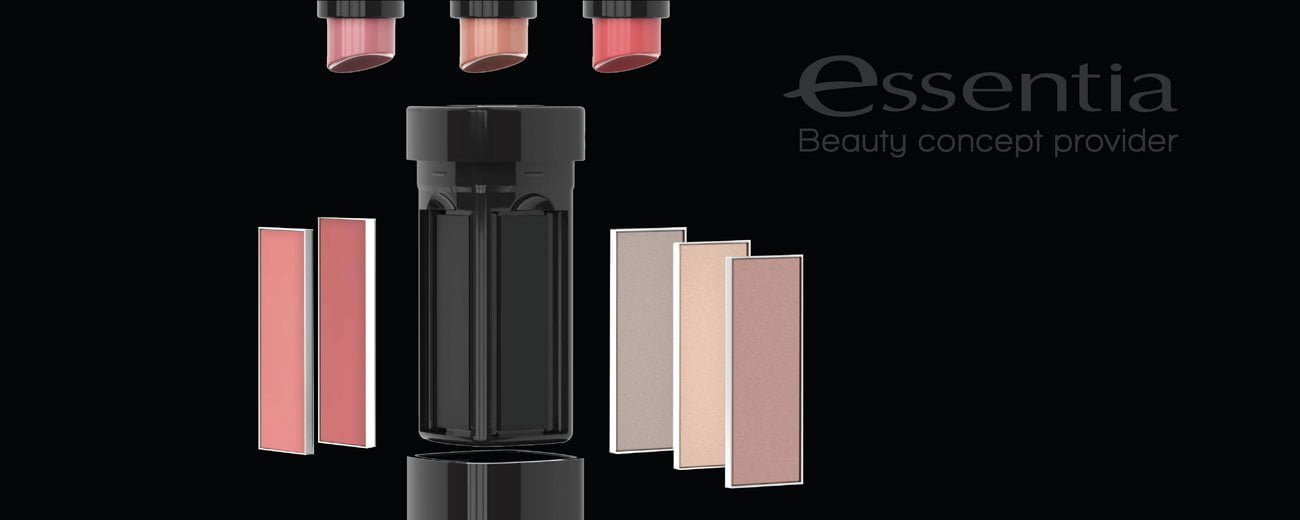 Essentia Beauty : Promouvoir les systèmes rechargeables en transformant les packagings en objet de désir
La mission d'Essentia est de penser de manière créative afin de proposer des concepts différenciants, en ligne avec les attentes évolutives du consommateur. Leur équipe combine expertise et réactivité pour servir à la fois les marques émergeantes et les grandes marques.
La société investit dans des solutions favorables à l'amélioration de l'impact sur l'environnement pour répondre aux attentes du consommateur sensible à cette cause.
Essentia s'est positionnée en pionnier dans le développement de solutions rechargeables innovantes avec notamment le packaging breveté ALL-IN-ONE. Elle continue à promouvoir cet axe en focalisant leur activité de R&D sur des solutions pour valoriser l'offre rechargeable au regard du consommateur.
Pour Katia de Martino, CEO d'Essentia, l'enjeu est de transformer le packaging en objet de désir pour donner envie au consommateur de faire l'effort de le recharger au lieu de le jeter après usage. Promouvoir les systèmes rechargeables est la meilleure solution pour limiter des déchets sachant qu'aujourd'hui, seule une faible proportion de packagings cosmétiques est effectivement recyclée.
A l'occasion du salon Les Places d'Or, ils présenteront des packagings rechargeables, avec des solutions de décor valorisante et de nouveaux matériaux eco-friendly.
---
Essentia is a Beauty Concept Provider. Their mission is to set brands apart by thinking creatively and providing unique concepts that keep pace with evolving consumers. They combine expertise and reactivity to serve start-up to scale-up brands. The company continuously invests in sustainable innovation in order to meet and even anticipate the demands of conscious consumers.
They are early adopters of refill systems and creators of an innovative ALL-IN-ONE refill system, which they promote as an attractive alternative for clients looking for convenient on the go make up retouch.
For Katia de Martino, CEO of the company, one of the main objectives is to turn packaging solutions into attractive objects that the consumer will want to keep and cherish. Promoting refill system is the best way to reduce waste which comes from discarding packaging considering that today only a small percent of makeup packaging is recyclable.
At Les Places d'Or 2022 edition, Essentia will unveil their refillable packaging with decorative twist solutions and new eco-friendly materials.